SCHENECTADY, New York, August 19, 2022
H.S. students gain real-world, hands-on technology and business experience through [s] Cube Summer Internship Program
Leaders at [s]Cube, Inc., joined Schenectady Mayor, Gary McCarthy, in congratulating Schenectady High School students, Chandra Ramdeen, Shamindra Mohabir, and David Jones on their completion of the 2022 Summer Internship Program offered by [s]Cube Inc. Through this program, the students learned about sales and marketing, data analytics and BI tools, SQL and database work, coding, and a variety of business skills including writing, resume development, interview prep and more. In addition, students attended weekly presentations from company leaders and Mayor McCarthy about the various and unique "pathways through life" that each of them took.
Adam Bell, COO at [s]Cube, initiated this paid internship program in 2021 to provide learning opportunities for students and to give back to the local community. Each year, [s]Cube offers a select group of students from local schools an opportunity to gain real-world, hands-on experience and training at [s]Cube, Inc. Since its inception, 6 students have successfully completed the program.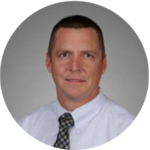 This program has been rewarding for both the students and our employees. Students gain valuable insight from our tech experts, opportunities to collaborate with their peers on shared projects, and exposure to the ins and outs of everyday business operations. Through this program, our employees are rewarded by the opportunity to inspire students to find their passion, gain an understanding that they can accomplish anything they set out to do, and to learn how to work with others to overcome challenges and learn from them. We give a special thank you to Mayor McCarthy for sharing his 'pathway through life' story, and for his continuous support of this program and [s]Cube. It's been a great experience and we look forward to offering the program in 2023!
In addition to their Summer Internship Program, [s]Cube works with local colleges (currently SUNY Albany, Hudson Valley Community College, and Siena) to hire college students for their College to Recruitment Internship Program. Bell states that, "this paid internship program has produced several successful post-graduate hires and has given us unique advantages in the markets we serve. Having an additional talent pool to draw from is key–as our business continues to expand so will our need for talented IT experts to help us meet that demand." Careers at https://www.linkedin.com/company/-s-cube-inc